Join us for our big party bingo between 18th October & 20th October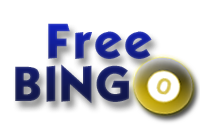 This will be the most important festival of the year! You can play bingo absolutely free and earn large sums for 12 hours!
All bingo games offered in the Bingo Café are free from 12:00 until midnight! The best thing is that all gains during this period are cash prizes! Do not miss the biggest party of the summer. Come play in the Bingo Cafe between 12:00 and 24:00 and win money for free!
You can earn money only if you have money in your account.
Available in all languages.
Affiliates, please feel free to promote this free bingo opportunity to your players. If you do not have an affiliate account with EuroAffiliates.com, please click here.
Contact us if you have questions or would like more information.